May 7-8, 2021 Virtual Meeting

Trisha Eggelston
National Sales Representative
True Function Laboratory, Inc.
7851 University Ave. #103
La Mesa, CA 91942
619-825-8120 direct
www.truefunction.com
True Function Laboratory was founded with the concept of service, quality and predictability. And to this day, this continues to be our focus.
True Function's philosophy is simple; to save you time and effort with every case. We realize that if we can achieve this, then we can develop a great working relationship with dental offices. We strongly believe that dental clinicians and staff should not have to spend a long time to adjust and deliver oral devices. We understand that your chair time is highly valuable and that your reputation is on the line with every patient. Our duty is to do our job as proficiently as possible so that you can care for your patient without having to compromise the efficacy of the treatment you provide.
At True Function Laboratory, we are constantly working to improve our service. We understand that a great dental laboratory has to be able to deliver more than just good workmanship. We have streamlined our production to reduce turnaround times. Most of our appliances are finished in about 5 days and we cover expedited 2 day shipping back to your office. This quick turnaround allows you to help more patients sooner, and to enjoy the peace of mind that comes from working with our lab.
In keeping with our dedication to improving our service, we recently added a Doctor Portal for all customers. DDX allows offices to log into to a dedicated and secure portal that allows for many convenient and time saving services. Things like submitting a case, checking tracking information, reviewing invoices and statements and communicating with our team can all be done through this portal. Saving you time! See the
Send A Case
page for more details.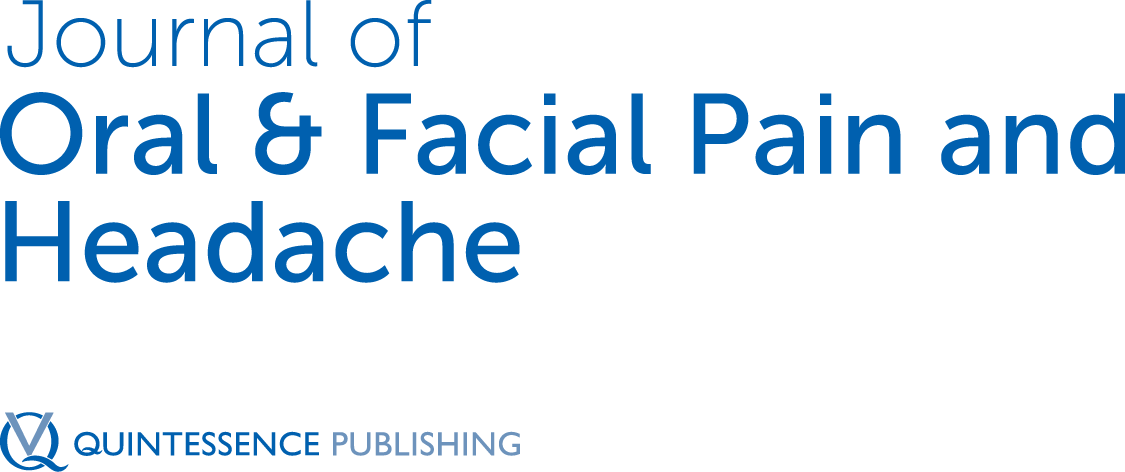 QUINTESSENCE
PUBLISHING CO., INC.
Contact:
Lori Bateman
Director, Journal Publications
Quintessence Publishing Co, Inc
411 N Raddant Road
Batavia, IL 60510
Lbateman@quintbook.com
Phone:  630.855.9833
Fax: 630.736.3634
www.quintpub.com
The Quintessence International Publishing Group provides the latest scientific and clinical information in formats designed to meet the varying needs of the dental community: books, journals, DVDs, CD-ROMs, and symposia. Dental practitioners, researchers, and students all have come to rely on Quintessence for timely articles, for clearly written and superbly illustrated books, and for symposia by world-renowned experts. As dentists everywhere have come to expect, the Quintessence name represents a commitment to quality that is unsurpassed in the dental publishing world.
Founded in 1949 in Berlin, Germany, the company initially published only German-language journals and books in dentistry. The first English-language journal, Quintessence International, was launched in 1969 shortly before the opening of the US office in Chicago in 1973. Dr h.c. Walter Haase led the company in the early years of its development and his son, Dr med dent h.c. Horst-Wolfgang Haase, took over the family business in 1969. Dr med dent h.c. Horst-Wolfgang Haase is still active in the business, working with his son, Christian Haase.
Today the company has publishing houses in 14 countries and licensing partners in another 7 countries. Publication partners oversee the translation of Quintessence books and journals into more than 15 languages. Additionally, Quintessence regularly sponsors continuing education seminars in various parts of the world, ranging from small-scale workshops to large international congresses that attract more than 50,000 participants. Meeting the needs of both the beginning dental student and the experienced practitioner, the company has published 61 professional journals; more than 1,500 book titles; and over 300 videos, DVDs, CD-ROMs, and multimedia programs worldwide by more than 3,000 authors.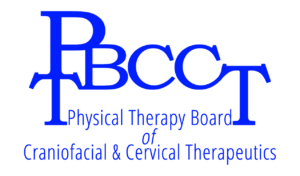 The Physical Therapy Board
of Craniofacial & Cervical Therapeutics
Membership Director:

Jeffrey S Mannheimer
908-262-7104
The Physical Therapy Board of Craniofacial and Cervical Therapeutics (PTBCCT) was founded in 1999 by an international group of physical therapists, many of whom are members of the American Academy of Orofacial Pain (AAOP), to provide an ongoing educational venue within the academy and assist the profession in the disbursement of evidenced based practice and research.  The PTBCCT functions as an independent 501-C3 non-profit organization offering  annual continuing education opportunities and certification examinations to physical therapists that meet specific clinical and educational eligibility requirements.   Our ultimate goal is to improve the delivery of patient care in this specialty area by enhancing and promoting the evaluative and therapeutic areas in which an experienced physical therapist can enhance the dental management of the patients that we treat.
The board of directors is composed of physical therapists with advanced education and clinical experience specific to the evaluation and treatment of patients with cervical spine disorders (CSD), cervicogenic headaches (CGH), orofacial pain (OFP) and temporomandibular disorders (TMD) that are commonly intertwined.   Many of our board members have faculty appointments in dental and/or physical therapy schools as well as related journal and textbook publications.
The profession of Physical Therapy has matured into specialized fields of practice in a manner similar to that of medicine and dentistry. However, unlike medicine (neurology) and dentistry (orofacial pain & temporomandibular disorders) there is currently a void relative to the area of craniofacial and cervical pain/dysfunction syndromes that is specific to physical therapy. The American Physical Therapy Association (APTA) has previously established and recognized specialty areas of practice and developed associated certification criteria and examinations, none of which encompasses TMD.  The number of physical therapists that have obtained specialized training and advanced education in this area represents a very small fraction of the APTA that parallels that of the dental profession and has necessitated the creation of our own organization in a manner similar to that of the American Board of Orofacial Pain (ABOP).  The PTBCCT participates in the yearly scientific meeting of the American Academy of Orofacial Pain (AAOP) to provide an ongoing forum by which physical therapists can obtain the education needed to develop competency in this specialized field and be exposed to the cutting edge of scientific and clinical advances.
Mannheimer JS. The Physical Therapy Board of Craniofacial and Cervical Therapeutics. Guest Editorial. J of Craniomandibular Practice. 28(3): 145-147, 2010
Thank You for Joining Us!
Until We Meet Again… In Person!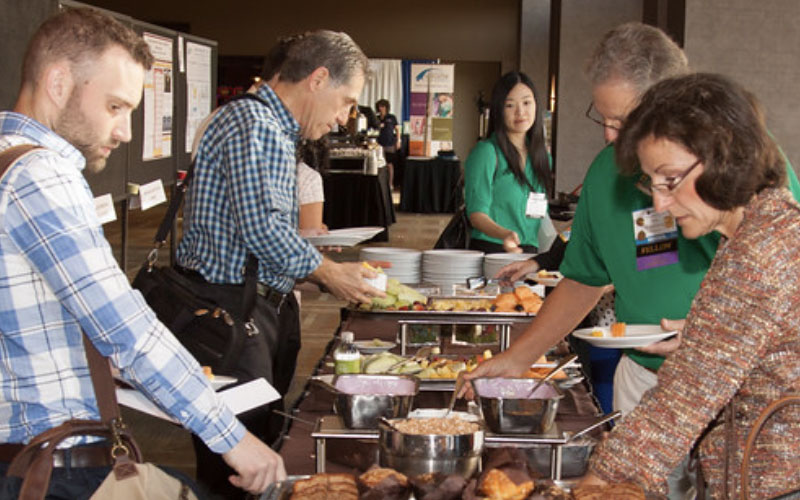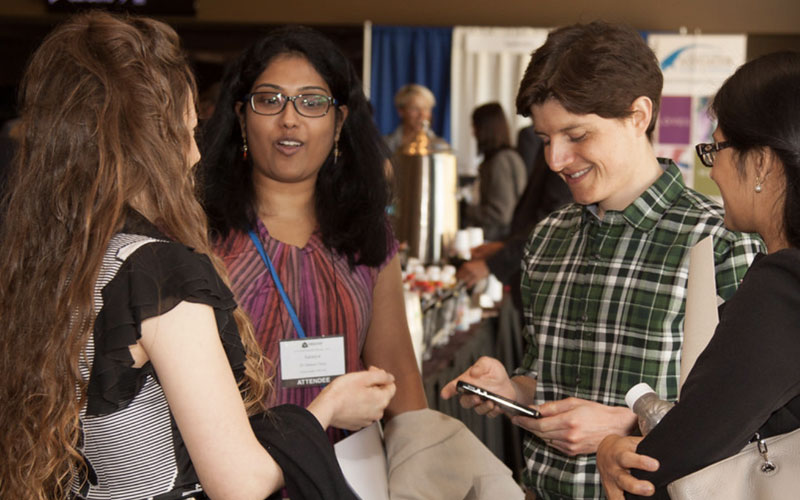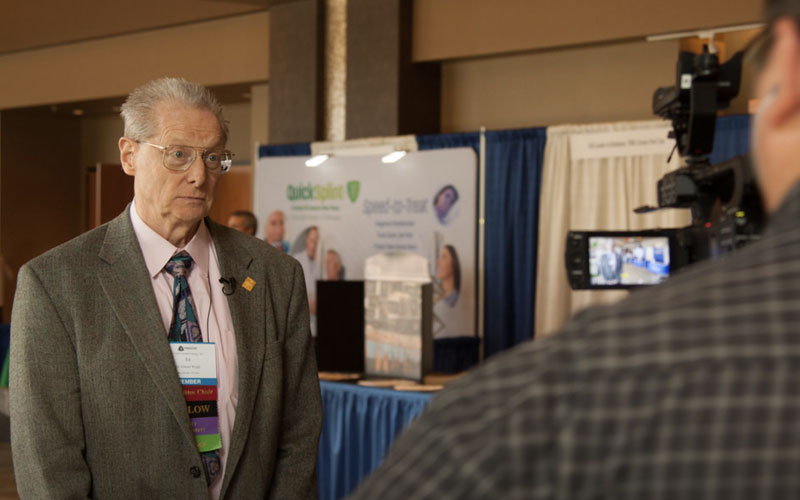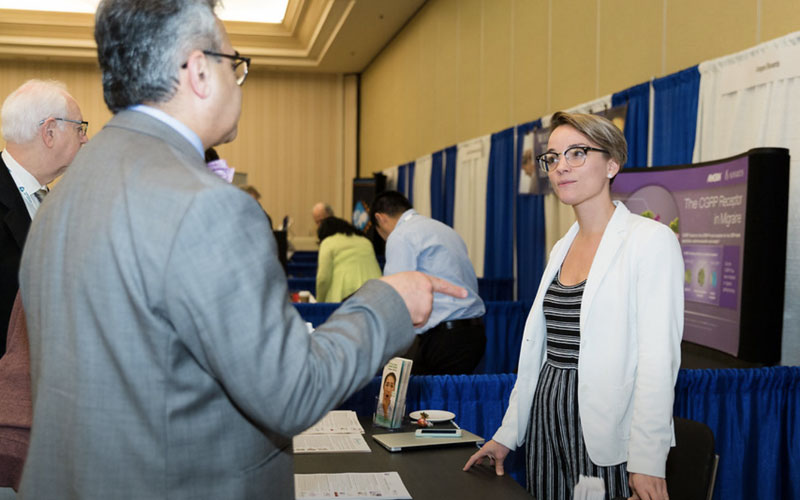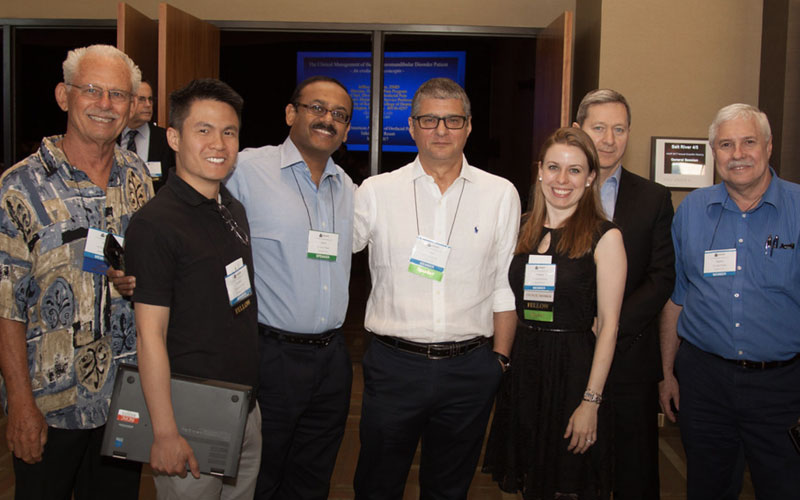 See You There!
AAOP 2022 Scientific Meeting – April 28-May1, 2022 – Westin Waterfront – Boston, MA
AAOP 2023 Scientific Meeting – May 4-7, 2023 – Disney Grand Floridian Resort – Lake Buena Vista, FL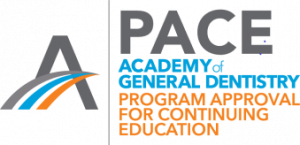 American Academy of Orofacial Pain (AAOP) Nationally Approved PACE Program Provider for FAGD/MAGD credit. Approval does not imply acceptance by any regulatory authority or AGD endorsement.  1/1/2022 to 12/31/2024.  Provider ID# 218197