Member Spotlight – Dr. Maureen E. Lang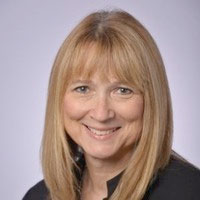 Dr. Lang attended dental school at Creighton University in Omaha, NE and completed a 2-year master's degree orofacial pain program at the University of Minnesota. She was in the US Air Force for nearly 28 years and is currently in private practice in San Antonio, TX. She treats patients with orofacial pain and sleep apnea. She is a past president of the American Academy of Orofacial Pain.
How did you get interested in the field of Orofacial Pain?
Like many people who started dental school in the 1970s, I was not taught much about Orofacial Pain, and a great deal of what I was taught at that time has been shown to be inaccurate. This became a big source of frustration for me after I began practicing and patients were looking to me for help with their pain issues. I learned more current information from courses I took from the US Navy at the Bethesda Naval Dental Center, and started treating patients with more success, and that led to my interest in completing the two-year Master's Degree program at the University of Minnesota.
How do you feel that the field of Orofacial Pain has evolved over the years?
I have seen changes in the field in that the specialty has evolved from being very theoretical, and driven by personalities and philosophies, to one that is scientifically based. This has been the result of many years of high-quality research. Solid research as a basis for treatment is what has led to greater respect for the field and ultimately, for Orofacial Pain to be recognized as a specialty by the National Commission on Recognition of Dental Specialties and Certifying Boards. I expect that this important change in the status of the field will open more doors for education, insurance coverage, and for more patients to get appropriate pain treatments.
What are the most challenging and rewarding aspects of caring for patients with chronic pain?
Since my background was in general dentistry, the pain conditions I was used to treating were acute dental pain, which were usually quickly and predictably treated by dental procedures. It took me some time to get used to the idea that chronic pain patients do not respond as quickly and predictably to treatments, and that pain reduction or management instead of pain elimination was sometimes the goal. However, it has been very rewarding to be able to get to know my patients better and to be able to guide them through their pain treatments with scientifically appropriate therapies, and these patients are usually very appreciative. It has also been my privilege to teach general dentists about treating Orofacial Pain and lead them to see that this can be a very rewarding field.
What advice do you have for the members who are starting their career in the field of Orofacial Pain? Suggest some resources that were helpful to you.
One of the best things that I did was to seek out practitioners who had extensive knowledge and experience, and who treated patients with kindness and respect. I found them at the US Navy Postgraduate Dental School, University of California at San Francisco, University of Kentucky, and University of Minnesota, among other places. I found these mentors to be genuinely interested and helpful. I would advise anyone starting in this field to get to know these kinds of practitioners. I also noticed that the continuing education from the AAOP was far superior, in terms of science and clinical application, to what I could find elsewhere, and this membership has been invaluable for me.
What do you like to do in your free time?
I enjoy travelling, and I have missed being able to travel internationally the past couple of years. I enjoy spending time with my three adult daughters and keeping up with events in their lives. But most importantly, I got married three months ago, and I have been spending my free time with my new husband.