AAOP President's message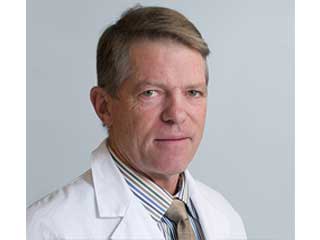 Spring is here; the COVID 19 winter is behind us! A majority of us are vaccinated, and our practices are or can start running full tilt again. Hope leading to great expectations is in the air!
For the AAOP, recent developments that have or are occurring are creating such great expectations. I'd like to discuss them with you.
The AAOP Scientific Meeting 2021 will be a virtual one May 7 and 8th. This was the right decision as although the Talking Stick Resort in Arizona wanted to hold our Sept AAOP Scientific meeting , they were not able to reduce the room utilization requirement which made it too large a financial risk for the AAOP to take on with the end of the pandemic unknown. We can all look forward to meeting together in Boston for our 2022 Scientific Meeting. That will be a great venue. In the meantime, the AAOP 2021 Committee, led by Jeff Goldberg and Rick Borquez, has been very adaptable with the changing venues for their program. In their virtual May program, they have great speakers for each morning and then innovative interactive programs for both Friday and Saturday afternoons. It will be informative and fun. All the speakers from the initial 2021 program, if not presenting on May 7 or 8, are recording their presentations to be posted on the AAOP CE portal.
Those who have registered for the annual AAOP meeting have access to all the CE on the portal which includes lectures from all the recent past meetings as well. Good value!!
The ABOP is well on the way to becoming the certifying board for our OFP specialty with our AAOP as the sponsoring organization. The ADA commission (NCRDSCB) has established a sixty-day public comment period during which time letters in support of the ABOP can be sent. A description of how to construct and send these letters is posted HERE or can be assessed on the CODA website (see NCRDSCB public comment guidelines and the ADA's document on Recognition of Dental Specialties and National Certifying Boards for Dental Specialists). It is important to note that a copied letter will count as one letter of support and that CODA is asking that the letters be tailored to refer to the organizational or certification requirements that the ABOP must meet to be a qualified as a certifying board.  Several sample letters are also posted on the AAOP website.
The ADA's CODA (Council on Dental Accreditation) has announced that the specialty of OFP will have its own CODA review committee beginning in Jan 2022. Currently the AAOP's OFP representative participates in the Advanced Programs in General Dentistry Review Committee. That the OFP specialty, sponsored by the AAOP, will have its own Review Committee to administer oversite of our 12 OFP training programs is a good step forward for our specialty.  The AAOP will nominate 10 possible appointees, five of whom will be selected by CODA for the five-member Review Committee. The AAOP will also nominate two persons to serve as chair of the OFP review committee. It is very important that the number of OFP site visitors that we have in support of CODA activities are not affected by the placing of our experienced AAOP members on the review committees. The qualifications for appointees to these positions no longer require ADA membership, nor current teaching responsibilities at one of our programs, nor being a diplomate of the ABOP. But one can imagine that each of these qualifications would identify a person as having the experience needed to fulfill a Review Committee position successfully. If you are interested in being nominated for one of these positions, including that of site visitor, please contact, me, Bob Mier (our President elect), or Ken and/or Laura at the AAOP office.
The value of AAOP membership is clear to all our members. We gather together because we are kindred spirits in wanting to study orofacial pain so as to better understand our patients and to direct their care in an evidenced-based manner.
The subject of a restriction in who can challenge the ABOP to graduates of accredited two-year programs is concerning to all of us. If someone has the knowledge to pass the challenging ABOP they should be considered a diplomate just as those who have gone to a two-year program and passed the ABOP. But the ADA has guidelines that we must follow at this time. As we move forward as specialty and the AAOP members work towards broadening the recognition with state dental and medical boards, and insurance companies of what the practice of OFP entails and the expertise that members of the AAOP have, all of our practices will benefit. We must all continue to work together to achieve these goals.
Our Access to Care Committee (ACT) has developed a program to promote OFP at the state level, which is our AAOP's primary vision goal.  "To promote increased access to care for OFP patients to qualified OFP practitioners". The ATC members have created a package of letters, PPT presentations, and OFP information packages to get the OFP word out to medical and dental state boards, associations, insurance companies to include state commissioners, and health profession schools. Once our AAOP Council has approved this package and the plan for members to utilize it, we'll send it out to you, our members. The ACT continues to welcome volunteer AAOP members who want to work on the recognition of the OFP specialty in their state or region. Dr Kevin Huff, who chairs the ATC's Risk Management sub- committee, has been working the issue of the potential for practice liability insurance carriers to reassess or deny coverage for general dentists who are now considered Orofacial Pain specialists. The good news is that Dr Huff has been in contact with several companies who want to work with members of the AAOP to support their insurance needs in this regard. The AAOP Exec office will be sending out a survey on behalf of Dr Huff to gather information from membership concerning practice insurance. The ATC has submitted a proposal to contract a firm based in the nation's capital to promote the discipline of OFP and the goals of the AAOP in the current red-hot climate of an expanding Affordable Care Act. This proposal is being considered by the AAOP Council. The timing for acting on, and the affordability of, such a proposal are two of the factors we must consider, but this type of "thinking out of the box" should be encouraged as we begin to develop our new specialty of Orofacial pain.
Lastly, we've had two web-in-airs recently; one on the effects of the stress on TMD and parafunction, and one on how to incorporate an evaluation of social determinants of health into the assessment of our patients. Both had world-wide participation and were well done, getting great feedback about their relevance during this pandemic. In case you missed it here is the first of the two webinars:
Practicing Orofacial Pain Headache Sleep Care During Covid

Should we do more? How about the Economics of an OFP practice during the Pandemic? Please send us your ideas.
Thanks for listening, I look forward to seeing you virtually on May 7 & 8 for AAOP 2021!!
Sincerely, Jeff
Jeffry R Shaefer DDS MS MPH
President, American Academy of Orofacial Pain
Important Documents:
ABOP Letter to Deans and PDs
Commission requirements for certifying boards
NCRDSCB Public Comment Guidelines