We are currently closed for mentorship application for this year. Please be on the look out for updates via email
Dear AAOP Member:
This relatively new committee has assisted our members who are new to orofacial pain by matching them up with experienced providers.  It is open to all AAOP members including students, researchers, physical therapists, etc., and any member can choose to be a mentor, mentee, or both – we all have plenty to learn and plenty to teach. For those of you who participated last year, thank you.
Every year, thus far, the goal has been to provide a structured, fun, and effective program.  This year, too, we hope to have a robust program that besides providing activities for mentors and mentees to work on together, will ensure that worthwhile take-home points and relationships are created. Some of the activities are but not limited to
– Kick off and conclusion reception at the annual scientific meeting
– Online ice breaker activities to get to know your mentor / mentee and other program participants
– Internet/ social media (WHATSAPP) forum for all participants to share experiences
– Sample cases, controversial topics, ethical dilemmas, and other practical matters to discuss
Sincerely,
Seema Kurup
Chair: AAOP Mentorship Program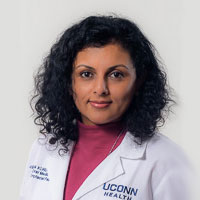 Participants in the AAOP Mentorship Program have worked together to produce these videos on topics of interest to AAOP members, other healthcare providers, and the general public.
Non odontogenic tooth pain
The video describes case scenarios where different orofacial pain conditions can present as toothache. These conditions can be very challenging to diagnose, and improper diagnosis can lead to both patient and clinician agony. This short video will help dentists to get familiarized to the most common non odontogenic OFP conditions that can mimic toothache. Understanding this differential diagnosis can prevent unnecessary interventions and help deliver safe and appropriate treatments for these patients.
Shruti Handa DMD, BDS
Instructor, Orofacial Pain, Department of Surgery , Massachusetts General Hospital.
Mentor
Joseph R Cohen, DDS, FACD, FICD, FAAOP, FAHS
Assistant Professor and Director of Orofacial Pain, AT Still University, Mesa Campus