CGRP Medications for Headache: A New Treatment Approach
This is an exciting time in the field of Headache Medicine, as an entirely new class of drugs has been developed that specifically targets the pathophysiology of Headache. Historically, preventive medications for headache have been borrowed from other drug classes (such as antidepressants, anti-epileptic medications, and blood pressure medications). Recent advances have demonstrated that Calcitonin Gene Related Peptide (CGRP) is released with the stimulation of trigeminal sensory nerves during migraine attacks. Inhibiting CGRP has resulted in significant migraine and cluster headache improvements. We now have three FDA approved preventive CGRP medications for migraine, one of which is also FDA approved for cluster headache. More are anticipated to receive FDA approval. This presentation will provide an overview of migraine treatment options and the significance of the new CGRP treatment options as being the first migraine preventive options developed to directly target migraine pathophysiology. Potential benefits, risks, and side effects will also be discussed, with a conversation balancing the excitement with the clinical reality of these new treatment approaches.
For this entire video and other presentations from the AAOP
Learning objectives:
• Provide an overview of migraine medication treatment options
• Explain Calcitonin Gene Related Peptide (CGRP) & its role in migraine
• Understand different CGRP treatment options
• Recognize potential benefits, risks, & side effects of CGRP medications
• Discuss excitement & clinical reality of these new treatment options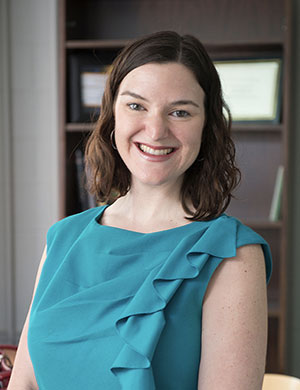 Dr. Rebecca Erwin Wells is an Associate Professor in the Department of Neurology at Wake Forest Baptist, where she founded and directs the Comprehensive Headache Program and is the Section Head of Headache. She also serves as Associate Director of Clinical Research at the Wake Forest Center for Integrative Medicine. She graduated from the University of North Carolina-Chapel Hill with highest honors, Brody School of Medicine-East Carolina University, and Harvard School of Public Health where she obtained her Master's in Public Health. She completed Internship and Neurology residency at University of Virginia, a three-year Harvard Medical School research fellowship in Complementary and Integrative Medicine, and a second fellowship in Headache Medicine at Harvard's Brigham & Women's Faulkner Hospital. Dr. Wells has Headache medicine certification from the United Council for Neurological Subspecialties (UCNS), is a Fellow and actively involved in the American Headache Society, and has been a "Best Doctor of America" since 2015. She is a Board Member and Treasurer of the Southern Headache Society. Her research investigates the mechanisms and efficacy of mind/body treatments for headache and she has an NIH Career Development award to conduct her research, which receives frequent media attention, including interviews with Time magazine, NPR, BBC News, Boston Globe, and Prevention magazine. She has published many articles and presented frequently to national audiences as an expert in headache, mind/body, and integrative medicine.