Artificial Intelligence and Augmented Reality for Orofacial Pain
A (Human) Brainstorm On How They Are Revolutionizing Pain Research, Education, And Treatment
Dr. Alex DaSilva will discuss the new frontiers in artificial intelligence (AI) and augmented/virtual reality (AR/VR) for headache and orofacial pain. During the lecture, he will exhibit novel neuroscience-based AI/AR/VR technologies for pain research, education, and treatment. The live demonstrations will include real-time brain activity navigation and decoding using neuroimaging for the clinical environment, AI-enabled mobile technologies to track pain, learning health systems for the classroom, and other advanced AI/AR/VR projects for pain.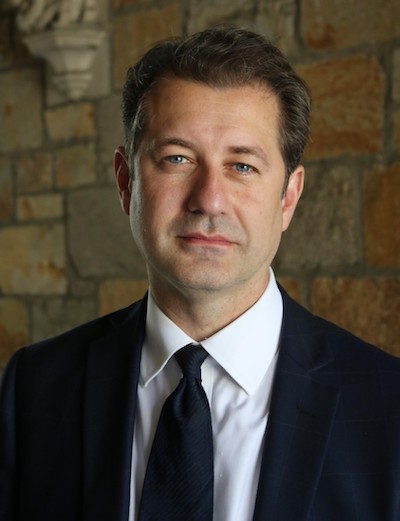 Alex F. DaSilva, D.D.S., D.Med.Sc., is an Associate Professor in the Department of Biologic & Materials Sciences, University of Michigan School of Dentistry. Dr. DaSilva received his Doctorate in Medical Science degree in Oral Biology with clinical training in Orofacial Pain at Harvard University. He is the Founder and Director of H.O.P.E. (Headache & Orofacial Pain Effort) laboratory, a multidisciplinary collaborative effort to investigate the brain as a research and therapeutic target for pain. The H.O.P.E. Lab focuses on the development of clinical and neuroscience-driven tech-innovations for human neuroimaging (PET, MRI, fNIRS, EEG), neuromodulation, mobile technology, artificial intelligence, augmented/virtual reality, and their integration for pain research, education, and treatment. His multiple NIH-funded research projects focus on the evaluation and modulation of opioid mechanisms in the brains of chronic pain patients in vivo. His publications have received broad media coverage by national and international venues, for instance, Discovery Channel, San Francisco Chronicle, Scientific American Mind, and others.
Discover more from the AAOP