What an Awesome Time to Become AAOP President
Or is it? With the pandemic, our ways of business, practice and education are in crisis.
People are calling the year of 2020 a cursed year; the worst ever. But for us in the world of OFP that is not completely true. Clearly the success we have had of meeting long term initiatives/goals of the AAOP make this a great year; Specialty recognition, a taxonomy code to identify the OFP provider, the inclusion of TMDs in the clinical standards for accreditation of predoctoral dental programs has tempered the stress we all feel in trying to combat the difficulties of life and practice during the pandemic. We have learned that OFP during a pandemic is a safer practice than restorative dentistry and it lends itself to telemedicine well
Before we talk about where the AAOP should be going, let me introduce myself as your new President: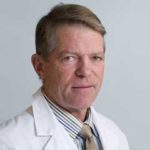 I grew up as an Air Force brat going to High School in Fairfax Va. After spending two years at the United States Military Academy (West Point),I went to University of Florida for my BS degree, and attended Georgetown Dental School under the Health Professions Scholarship Program (HPSP), an Air Force (AF) scholarship. During my first assignment in the AF I met my wife of 39 years, Peggy, while we were both assigned to a field hospital in Korea. She was the nurse and I was the dentist. It was just like the TV show Mash with all the laughs and adventures. While in the Air Force I did a 2 year GPR and then the two year OFP program at the University of Minnesota (Mn). When I went to Mn I thought I was finally going to prove that correcting an unstable occlusion was the key to managing TMD patients. Reviews of evidenced-base trials with Eric Schiffman soon changed my mind on the need for irreversible occlusal treatments. Jim Fricton taught me all about contributing factors. Gary Anderson and John Schulte also helped shape my concepts of OFP while at MN. The friends and connections I made at Mn have helped me throughout my career and I'm grateful for that. Go Gophers. Of my 23 AF active duty years 8 years were spent in residency education and 12 of the remaining years were spent overseas. 2 years in Japan and 10 in Europe. I really enjoyed my time in the Air force and I've always thought that when I grow up I could be an Air Force dental corps recruiter. If anyone is interested in dentistry in the military come talk to me. When I retired from the Air Force in 2000 I landed a job teaching OFP, among other things, at Harvard School of Dental Medicine (HSDM) and started a medical-insurance based practice in OFP at Massachusetts General Hospital (MGH). This practice eventually led to a CODA accredited OFP program at MGH which is our only hospital-based OFP program.
I joined our Academy while a resident at Mn and the evidenced-based presentations at AAOP scientific-meetings that I attended from 1994 to 2020 have guided my practice of orofacial pain. I would not have been successful as a teacher or clinician w/o the other members of the AAOP guiding me in my clinical practice. I feel I owe so much to my mentors at Mn and in AAOP including all the past Presidents and Council members that have dedicated so much of their time to get us where we are today. The current members of council to include past Presidents Steve Bender, Gary Klasser, Ghabi Kaspo, Jennifer "the Mom" Bassiur have been awesome to work with and good mentors as well preparing me for my new responsibility as AAOP President. To Jay Mackman, I especially appreciate the close relationship you and I have had over the year and a half of your tenure, thank you. Another shout out goes to our PT members, who make up an enthusiastic and proactive group of OFP providers who are dedicated to the AAOP principles of practice I've really enjoyed working with you and you are such an important part of the future of the AAOP. The current leadership persons we have on our AAOP council have so much energy and so many good ideas; the future of AAOP looks good with them leading the way.
In the military we learn service before self, that one gets a lot of satisfaction when involved in something bigger than them selves. That applies to world of education/teaching and when we work together to achieve AAOP goals. That's one reason we all have gotten so much satisfaction from serving our Academy while we achieved the recent important milestones. We owe so much for those who have come before us; those who created our academy, established the first standards of care for TMD, started training programs, worked and are working on CODA educational standards for these programs, served as site visitors, council members and past presidents. We also need to appreciate Ken, Laura and their team who have advised past presidents for years and guided AAOP members to many of recent successes.
Let's get to the purpose of my talk today; what should the AAOP goals be for the next year and half?
I put our priorities in this order: Education, Clinical Care, Research. Does that seem the right order for AAOP priorities? Education, Clinical Care, Research with the goal that the OFP patient gets the right diagnosis and appropriate clinical care for that diagnosis wherever they go for treatment. The outcome for measuring our success in doing this will be how well we market our skill set to state boards, insurance companies, collaborating providers and patients; and to our dental and medical schools.
Education first:
Scientific meetings are our #1 priority. Hopefully we will have an in person event in Arizona in May 2021. I applaud the resiliency of the 2020 Program committee during this Covid 19 period in getting us at least today's virtual meeting. Our new website will lead the way in educational innovation; The pod casts and easy access to lectures from our past meetings provide a smorgashboard of CE. Ken Cleveland, along with our website committee members led by Ghabi Kaspo, have championed the development of the CE component of the website. The subscription CE tied to annual meeting attendance was a great idea and is helping us as an organization to lead the way but to also not to be too far in the red during this pandemic
Second: To enhance the clinical care that we can provide we must
Increase awareness of the new specialty of Orofacial Pain with health plans, providers, and health systems.
-Sending a letter and report to all health plans to make them aware of this new specialty to improve health plan recognition and credentialing of Orofacial Pain Specialists.
-Submit articles about OFP education and treatment, and the AAOP, for publication to the journals sponsored by the many other dental and medical specialties
Improving reimbursement of care by orofacial pain specialists under medical health plans including both government (CMS) and private insurers.
-Improve success of clinical practices including clarifying CPT coding for our treatments.
-Utilization of the new taxonomy. This requires each of us to get our NPIs registered under the new OFP specialty in the CAQH credentials database and the NPPES medicare NPIdb. Communication on how to best do this will be available on our website and in future newsletters.
Third: Research
This is tough because it takes money. We need to do a better job supporting our OFP residents in their research endeavors. The NASEM in it's white paper gave us a game plan for this; it starts with Establishing Centers of Excellence in OFP to lead regional efforts in Education, treatment and research. I propose we create a new sub committee under the Access To Care committee to develop a plan for getting and implementing grants to fund these OFP centers of excellence.
In summary;
Despite the pandemic, the future is bright for those of us in OFP.I look forward to working with each of you, our members, to reach our new goals, as you join AAOP committees, get recognized as a dependable and enthusiastic volunteer and eventually work up to being selected as a committee chair, then a council member and then to the Executive Council. It has been good ride for me, and I'm sure it will be a good ride for you as well.
Thank you, Jeff Shaefer
Cell 781-718-6793
email: jshaefer@mgh.harvard.edu