2021 AAOP VIRTUAL Sleep Conference
Saturday, November 6, 2021
If you already registered for the 2021 AAOP Conference, there is no need to register for the Sleep Conference, access is included with your Online Learning/CE.
The subscription includes 2019-2021 annual scientific meetings.

If you would like to attend this virtual meeting and access all of the available CE via AAOP's Online Learning/CE Subscription please select this link:
AAOP 2021 Online Learning/CE, Sleep Medicine & 45th Scientific Meeting
Updates in Management of
Sleep Breathing Disorders (SBD)
Program Co-Chairs: Mariona Mulet, Maria Hernandez, Massimiliano Di Giosia
Course Description: The basis of this conference is to review the current status of Sleep Medicine disorders with an emphasis on the role of the dentist in the management of Sleep Breathing Disorders (SBD). The conference will provide presentations by guest speakers as well as an opportunity to have an interactive discussion at the end of each presentation. The diverse disciplines and professional backgrounds of the guest speakers reflect the multidisciplinary nature of sleep medicine. Dental professionals should become familiar with the most common sleep disorders, including Sleep Breathing Disorders (SBD), since these impact a high percentage of the population, often times remaining undiagnosed, and their presence can negatively impact outcomes in pain management.
Schedule:
(All times are listed as Eastern)
10 -10:45 am – Introduction to Sleep Disorders – Mike Howell, MD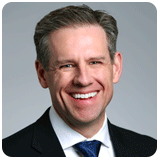 Dr. Howell is Vice-Chair for Education and Faculty Affairs in the Department of Neurology at the University of Minnesota. He is also the Division Head of Sleep Medicine in the Department of Neurology and Medical Director, M Health Sleep Performance Training for Athletes.
His career is dedicated to the development of novel treatment strategies in sleep medicine. His research is funded by the National Institutes of Health and he was the previous Program Director of the Clinical Sleep Fellowship at the Minnesota Regional Sleep Disorders Center at Hennepin County Medical Center.
Currently, he is also the President of the Sleep Performance Institute and Co-developer of the SPI Sleep Journey mobile App.
11:00 – 11:45 am – Nasal Airway Obstruction and Obstructive Sleep Apnea – Eddie Sall, DDS, MD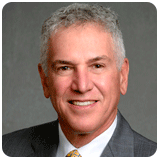 Since 1992, Dr. Sall has practiced in Syracuse, New York as an Otolaryngologist and Dentist with an emphasis in TMD, facial pain, general Otolaryngology, and the diagnosis and surgical treatment of sinonasal disorders and allergic rhinitis.  In addition, he maintains an active practice in the surgical management of sleep disorders.
Dr Edward T Sall obtained a DDS from Columbia University School of Dental and Oral Surgery.  While at Columbia University he spent a year working in the Temporomandibular and Orofacial Pain Clinic under the direction of Dr. Joseph Marbach.
After dental school, he completed a GPR residency in Hospital Dentistry and joined his father in a private practice in general dentistry.
Due to his interest in facial pain and temporomandibular joint disorders he decided to return to medical school for additional training.  He attended SUNY Upstate Medical Center and received a MD in 1987, followed by a 5-year residency in Otolaryngology/Head and Neck Surgery.
In 2000, Dr. Sall obtained a MBA from SUNY Binghamton with an emphasis in healthcare and healthcare policy.  His business skills and training have lead him to numerous roles in health care and as a consultant to dental and medical companies in both otolaryngology and dentistry.
Dr. Sall became board certified In Sleep Medicine in 2012. Currently he is a consultant to the Upstate Medical Center Sleep Lab as well as the Crouse Irving Memorial Sleep Lab. Dr. Sall is the Medical Director for ProSomnus as well as  ProAct Health Solutions.
Dr. Sall maintains an active medical and surgical practice in sleep disordered breathing and has treated over 3500 patients with Oral Appliance Therapy.
12-12:45 pm – Sleep and Migraine – Angeliki Vgontzas, MD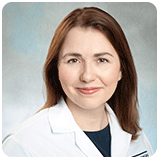 Dr. Vgontzas ("Vah-GONE-Tzas") received her medical degree from Penn State College of Medicine in Hershey, Pennsylvania. She completed Neurology residency at Albert Einstein College of Medicine – Montefiore Hospital in the Bronx, New York. She completed headache fellowship at the John R. Graham Headache Center/Harvard Medical School. She is an Instructor in Neurology at Harvard Medical School and practices Headache Medicine at the Graham Headache Center/Brigham and Women's Hospital.
She has spent dedicated time in the research of migraine and pain since 2005. This includes a two year NIH intramural research training award in the NIMH Genetic Epidemiology Research Branch where she helped develop a research tool to assess sleep patterns and problems in patients with migraine. Most recently, her work has involved the study of sleep, stress and lifestyle behaviors during attacks of migraine in those with episodic migraine with her mentor, Suzanne Bertisch, at Harvard Medical School. Her work is reflected in numerous peer-reviewed publications on sleep and migraine.
She is a member of the American Academy of Neurology, American Headache Society and International Headache Society.
2-3 pm – Sleep Breathing Disorders in the Pediatric Patient – Ben Pliska, DDS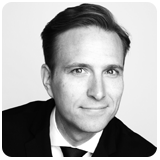 Dr. Benjamin Pliska is a graduate of the University of Western Ontario School of Dentistry, and obtained his Certificate in Orthodontics and Master's Degree in Dentistry from the University of Minnesota.
He is an Associate Professor of the University of British Columbia Faculty of Dentistry, an Orthodontic Consultant at B.C. Children's Hospital and maintains a private practice in Vancouver as a certified specialist in Orthodontics. Dr. Pliska's research interests include craniofacial imaging and sleep medicine.
3:00-3:45 pm – Oral Appliances for SBD – Andrew Smith, DDS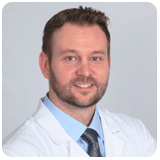 Dr. Smith completed a full time two-year post-doctoral residency at the UCLA School of Dentistry in the specialty area of Dental Sleep Medicine and Orofacial Pain & TMJ Dysfunction. This residency is internationally reknowned and has the privilege of being the first specialty program in this field recognized by the ADA.
He served as chief resident and was involved cutting edge clinical research at UCLA. He also completed a one year Advanced Education in General Dentistry (AEGD) Residency.
4 – 4:45 pm – Coding and Billing – Alex Vaughan, DDS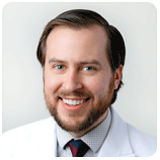 Dr. Vaughan moved to the Richmond area from North Carolina in 2017 and is thrilled to be able to serve the RVA area as the dental director for Orofacial Pain at Virginia Total Sleep, which he helped co-found with in 2019.
He is a Retired Captain with the US Army where he served as a General Dentist. While in service, Dr. Vaughan spearheaded a training program in CAD/CAM dentistry to greatly improve access to care for Soldiers. It was while in the Army that he developed his love and expertise for treating Orofacial Pain, Oral Medicine, and Sleep Dentistry.
Dr. Vaughan received his Doctor of Dental Surgery degree from the Herman Ostrow School of Dentistry of the University of Southern California. He completed his Orofacial Pain and Oral Medicine program at the Herman Ostrow School of Dentistry of the University of Southern California as well.
Dr. Vaughan is board certified in Orofacial Pain through the American Board of Orofacial Pain.
Dr. Vaughan, his wife, Megan, son, Asher, and two fur babies, Bandit and Indy, are very excited to explore all that Virginia has to offer!
46th SCIENTIFIC MEETING
New Frontiers in Orofacial Pain, Headache and Sleep: From The Bench to Clinical Care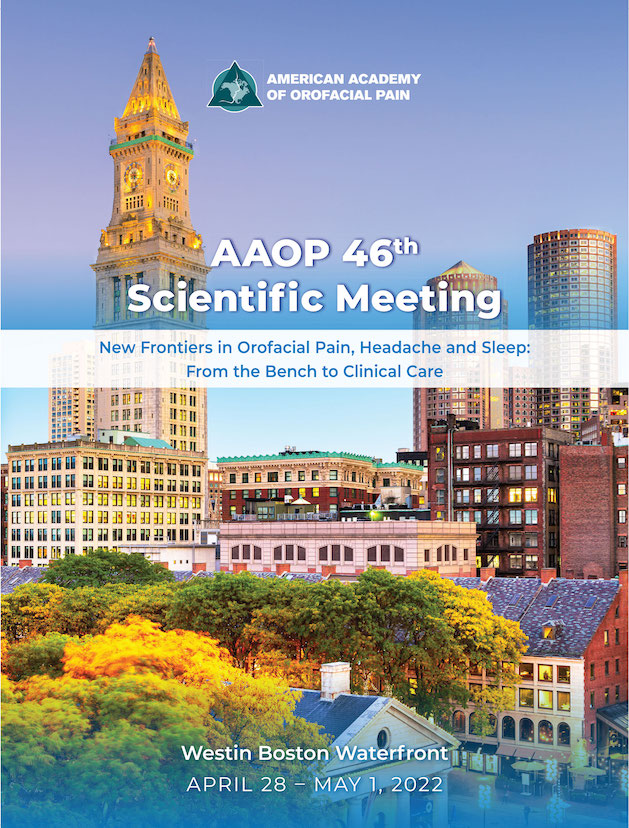 Where:
Westin Waterfront
425 Summer Street
Boston, MA 02210
(617) 532-4600
As a registrant for the AAOP 2022 annual meeting you will also receive
a one (1) year subscription to the AAOP CE Learning Portal – Preview Here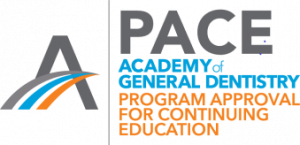 The American Academy of Orofacial Pain is a Nationally Approved PACE Program Provider for FAGD/MAGD credit.  Approval does not imply acceptance by any regulatory authority or AGD endorsement. Current Term 1/1/2019 – 12/31/2021.  Provider AGD ID # 218197
_______________________________________________________________________________________________________________
Total credit educational hours being offered at this conference are 27.5 (including core conference, pre-conference workshops, breakfast forums & lunch sessions). The core conference offers 17 CE hours. Each preconference offers an additional 6 CE hours, each breakfast forum provides 1 CE hour and each Lunch and Learn provides 1.5 CE hours. Each attendee should claim only those hours of credit that he/she actually spent in the education. Workshops, breakfast & lunch sessions all require additional registration.