2021 AAOP VIRTUAL Sleep Conference
 Updates in management of Sleep Breathing Disorders (SBD)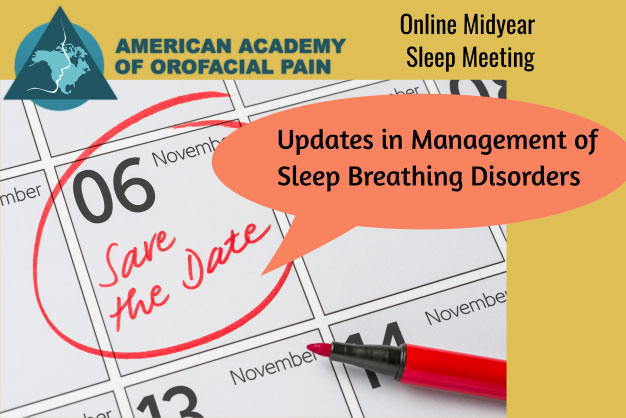 Updates in management of Sleep Breathing Disorders (SBD)
If you already registered for the 2021 AAOP Conference, there is no need to register for the Sleep Conference, access is included with your Online Learning/CE.
The subscription includes 2019-2021 annual scientific meetings.

If you would like to attend this virtual meeting and access all of the available CE via AAOP's Online Learning/CE Subscription please select this link:
AAOP 2021 Online Learning/CE,
Sleep Medicine & 45th Scientific Meeting
May 6-7, 2021
2021 AAOP VIRTUAL Sleep Conference
Saturday, November 6, 2021
Program Co-Chairs: Mariona Mulet, Maria Hernandez, Massimiliano Di Giosia
Course Description: The basis of this conference is to review the current status of Sleep Medicine disorders with an emphasis on the role of the dentist in the management of Sleep Breathing Disorders (SBD). The conference will provide presentations by guest speakers as well as an opportunity to have an interactive discussion at the end of each presentation. The diverse disciplines and professional backgrounds of the guest speakers reflect the multidisciplinary nature of sleep medicine. Dental professionals should become familiar with the most common sleep disorders, including Sleep Breathing Disorders (SBD), since these impact a high percentage of the population, often times remaining undiagnosed, and their presence can negatively impact outcomes in pain management.
(All times are listed as Eastern)

Schedule:
10 -10:45 am – Introduction to Sleep Disorders – Mike Howell, MD
11:00 – 11:45 am – Nasal Airway Obstruction and Obstructive Sleep Apnea – Eddie Sall, DDS, MD
12-12:45 pm: Sleep and Migraine– Angeliki Vgontzas, MD
2-3 pm – Sleep Breathing Disorders in the Pediatric Patient – Ben Pliska, DDS
3:00-3:45 pm – Oral Appliances for SBD – Andrew Smith, DDS
4 – 4:45 pm Coding and Billing – Alex Vaughan, DDS
46th SCIENTIFIC MEETING
New Frontiers in Orofacial Pain, Headache and Sleep: From The Bench to Clinical Care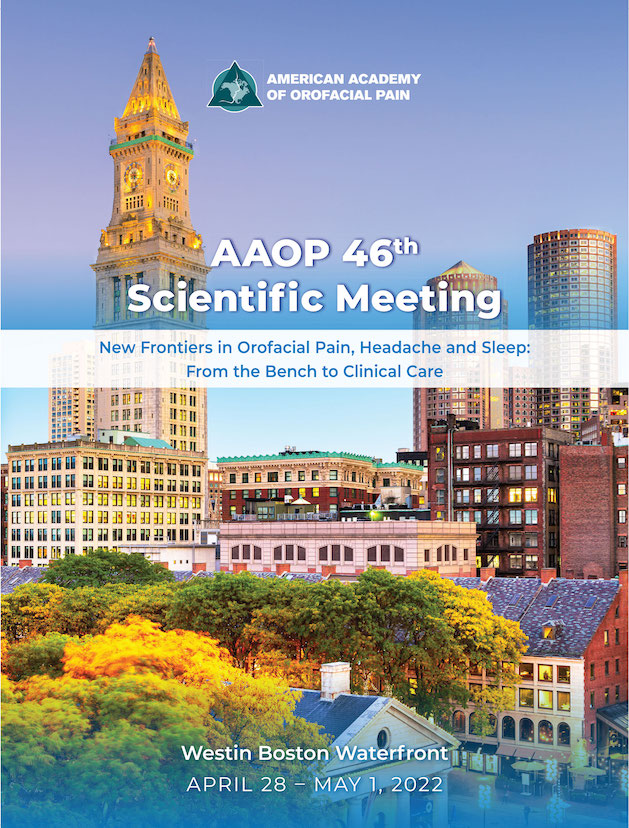 Where:
Westin Waterfront
425 Summer Street
Boston, MA 02210
(617) 532-4600
As a registrant for the AAOP 2022 annual meeting you will also receive
a one (1) year subscription to the AAOP CE Learning Portal – Preview Here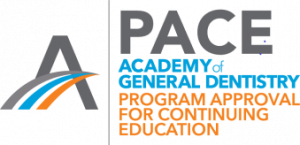 The American Academy of Orofacial Pain is a Nationally Approved PACE Program Provider for FAGD/MAGD credit.  Approval does not imply acceptance by any regulatory authority or AGD endorsement. Current Term 1/1/2019 – 12/31/2021.  Provider AGD ID # 218197
_______________________________________________________________________________________________________________
Total credit educational hours being offered at this conference are 27.5 (including core conference, pre-conference workshops, breakfast forums & lunch sessions). The core conference offers 17 CE hours. Each preconference offers an additional 6 CE hours, each breakfast forum provides 1 CE hour and each Lunch and Learn provides 1.5 CE hours. Each attendee should claim only those hours of credit that he/she actually spent in the education. Workshops, breakfast & lunch sessions all require additional registration.