Piece of Mind for Peace of Mind
Preservation of the information in a dental record and documentation of treatment and outcomes is paramount to protecting the rights of our patients, maintaining the integrity of healthcare providers, and it is required by various aspects of the law. The generalized usage of digital record keeping adds additional security challenges to protecting this information.
The use of technology should enhance adherence to standards of practice, as the public tends to expect a higher level of care from technological advances. Following a logical decision-making process with the patient provides a solid foundation for the informed consent process through discussion between the clinician and the patient. Compliance with federal and local guidelines provides further protection for the patient and creates peace of mind for the clinician as well, physically and legally.
In the litigious age in which we live, it is of tremendous value for healthcare providers to be abreast of the rules and regulations governing their activities as business people and as clinicians. Knowledge of and adherence to good compliance practices is a most effective means to securing peace of mind. This course is designed to provide an overview of compliance issues including understanding basic HIPAA best practices, data protection, and records management.
Upon the completion of this course, attendees should be able to:
• Understand the basic tenets of HIPAA and HITECH
• Understand the principles of appropriate clinical record keeping
• Describe the Informed Consent process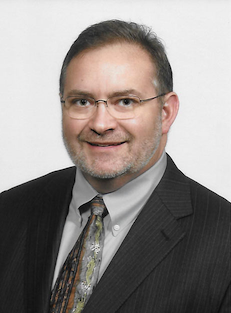 Dr. Kevin Huff is a practicing general dentist and an orofacial pain specialist in Dover, Ohio. He is a Diplomate of the American Board of Orofacial Pain and holds the status of Master in the Academy of General Dentistry and has earned the AGD's Lifelong Learning and Service Recognition Award. Dr. Huff holds or has held visiting faculty positions at the Case School of Dental Medicine in Cleveland, the Mercy Hospital GPR Program in Canton, OH, and Spear Education in Scottsdale. He has presented various continuing dental education courses around the United States and in Canada on various topics about clinical practice and ethics in dentistry, risk management, digital security, and compliance issues. Among his previous speaking engagements of notoriety are the Greater New York Dental Meeting, multiple state AGD Mastership Programs, The Paragon Program Year-End Event, and the International Dental Congress. Dr. Huff has authored refereed and non-refereed articles on various topics in oral health, serves as a reviewer for General Dentistry, and is a contributing author to SpearTalk. Dr. Huff brings an interesting perspective to the topic of risk management having served as a consultant for the dental board in his state as well as having endured a lawsuit in which he also was subjected HIPAA and board investigations simultaneously.
This FULL program is available as a video presentation through the AAOP Content Subscription Service