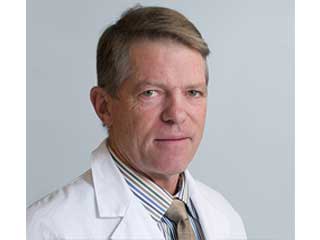 President's Message:
I'd like to wish all our AAOP members a wonderful Holiday Season with as many family and friends as is safely possible!
I'm hoping that your practices are doing ok; we know that because dentists are having below a 1% positive Covid testing rate that the measures we all are using to protect ourselves, workers, and patients work.
The AAOP committees have been hard at work. The website committee members are working closely with Brian Polacek and Ken Cleveland to give us a state-of-the-art website that we will be proud of. You should find the website getting easier to navigate to get the information you need.
We will insure that the virtual platform that we use to present our future meetings will work well. Those of us who participated in the Nov 6 virtual sleep meeting were dismayed that the connectivity of the systems we used would not allow us to conduct the CV event. Even though everything we do during this pandemic is in uncharted territory, we can't tolerate another such problem when presenting our next meeting. Kudos to Dennis Bailey for keeping his cool while trying to get through his sleep presentation. The presentations from that day are quite good (Sleep Pharmacology, Imaging with CBCT, and Dental Sleep Apnea appliances) and are available via our website CE portal.
Our Access to Care Committee (ACT) is going great guns to promote OFP at the state level, which is our AAOP's primary vision goal.
"To promote increased access to care for OFP patients to qualified OFP practitioners".
Committee members will divide up the states regionally and use ATC created letters, PPT presentations, and OFP information packages to get the OFP word out to medical and dental state boards, associations, insurance companies to include state commissioners, and health profession schools. The ACT welcomes volunteer AAOP members who want to work on the recognition of the OFP specialty in their state or region.
The ABOP application to be the certifying board for the OFP specialty has been received by the ADA Commission and will reviewed for discussion at the ADA's 2021 spring meeting. The ABOP board members have done an amazing amount of work to get the ABOP application ready; I don't know how they found the time but they did.
These are the most important updates that I wanted to tell you about. Thanks to Dr Shuchi Dhadwal for her work on our newsletter. Happy Holidays!!!
Jeffry R Shaefer DDS MS MPH
AAOP President