Member Spotlight
Interview with AAOP Member Dr. James Fricton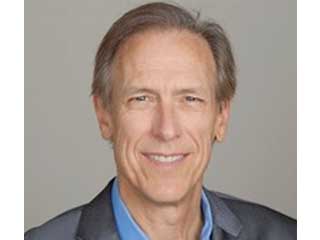 How did you get interested in the field of Orofacial Pain?
I was introduced to the field of pain management in 1971 when I injured my back with disabling pain. At that time, medications and surgery were the only options and neither was appropriate for me. I searched for alternative solutions and found them in simple daily practice of yoga exercises, balanced relaxed postures, and reducing repetitive strain. I have prevented back pain successfully since then. However, I remembered these lessons about pain and, as a dental student at the University of Iowa, I wanted to apply them to help my patients with persistent pain. As a 3rd year dental student after completing my clinical requirements early, I wanted to learn more about pain management. Subsequently, I talked my way into a 2-month rotation at the UCLA pain control unit in Los Angeles. This rotation opened my eyes to the potential to help patients with new knowledge of multidisciplinary pain management. In my final year of Dental School, I applied to become a full-time resident in the Department of Anesthesiology of the School of Medicine with a focus on pain medicine. They admitted me as the first to be admitted as a resident in Anesthesiology and Pain Medicine. During these years, I learned from Drs. Richard Kroening, Joseph Barber, and John Reeves in the Pain Clinic as well as Drs. Glenn Clark and William Solberg at the UCLA School of Dentistry TMJ clinic.  These experiences provided me a knowledge base to begin the Orofacial Pain Program as a new faculty at the University of Minnesota School of Dentistry. With support from Dean Richard Oliver and faculty of the School, we established an interdisciplinary pain clinic and expanded it to include an orofacial pain advanced education training program, an NIH/NIDCR-funded research program, and a pre-doctoral course in orofacial pain.
How do you feel that the field of Orofacial pain has evolved over the years?
I am so grateful to the many young dentists who chose to take a chance in learning and developing this new field of TMD, Orofacial Pain, and Dental Sleep Medicine and joined us as residents at the University of Minnesota in the first few years of program including Dr. Eric Schiffman, Dr. Dennis Haley, Dr. Dan Tylka, and Dr. Cory Herman. I also appreciate the efforts of many other faculty and Dental Schools around the country who have expanded the field of Orofacial Pain including those at UCLA, University of Kentucky, Rutgers University, University of Southern California, Navy Dental Program, Tufts University, Harvard University, University of Rochester, State University of New York at Buffalo, University of Michigan, Eastman Institute, and others. I was honored to provide leadership with many other orofacial pain specialists in the development of the field of Orofacial Pain. Important milestones of the field that I was involved in included the Clinical Guidelines in Orofacial Pain (1988), the founding of the American Board of Orofacial Pain (1994), the first ADA Specialty Application (1997), the Commission for Dental Accreditation Guidelines for Advanced Education Programs in Orofacial Pain (drafted in 1996 and approved 2016), the American Board of Dental Specialties (2013), and, finally, the approval of the new specialty of Orofacial Pain (2020) by the National Commission on Recognition of Dental Specialties and Certifying Boards. These were all important events to help us expand the field and help the millions of patients who suffer from these disorders.
The most challenging and rewarding aspects of caring for patients with Chronic Pain?
When I started my career as an orofacial pain specialist, the patients whom I cared for were very challenging due to their complex condition. They had a mean duration of over 6.5 years in pain, had seen an average of 4.5 past clinicians for their problem, with nearly 90% of patients had multiple pain conditions with multiple diagnosis (Fricton et al, 1985).
Activities such as talking, smiling, and eating were difficult and painful. Patients were often shuttled between multiple providers, and even abandoned with no referral options when their singular treatments did not work
(National Academy of Science and Medicine report on TMD, 2020). Some dentists relied on aggressive or costly procedures such as full mouth prosthodontic reconstruction, TMJ surgery, or opioids as first-line treatment, and, if failed, they may progress to multiple surgeries, opioid addiction, depression, and suicidal ideation. An estimated 30% of the nearly 700,000 patients who have died from opioid overdose in the past 10 years may have been from suicide (NIDA, 2109)
The single most rewarding aspect of caring of patients with chronic pain is to be able to help them resolve their pain condition with safe evidence-based patient-centered care. They greatly appreciate the results of the care you provide as a orofacial pain specialists and become lifelong supporters of the field. I also enjoy teaching dentists on how to become a specialist in this new field, how to establish successful clinical practices, and expand access to care for these patients.
What advice do you have for the members who are starting their carrier in field of Orofacial Pain? Suggest some resources that were helpful to you.
The most important advice for new members is to ensure that you are well-trained ABOP certified orofacial pain specialists and establish successful specialty practices limited to Orofacial Pain. We need thousands more orofacial pain specialists who need develop successful clinic practices to meet the need for care. Orofacial Pain is a complex field and we all need to learn the most up-to-date evidence-based knowledge and clinical skills while leveraging the most advanced clinic tools such as CT scanning, electronic health records, and patient engagement platforms. We also need to provide care that is patient-centered, interdisciplinary, preventive, and transformative by integrating evidence-based safe treatments with patient training in self-management using a team. We need to become in-network with all medical health plans to dramatically improved access to care and improve success of clinical practices. The focus of my last AAOP presentation was how to do this as part of the new specialty (https://aaop.org/content-subscription/)  Additional resources include the many University-based CE courses on TMD/orofacial pain and dental sleep medicine, attending the annual AAOP meetings, mini-residencies in orofacial pain ( https://aaop.org/mini-residencies/, AAOP mentorship program, and the development of a management service organization to support successful orofacial pain practices. There are also free webinars that I have made available including the Minnesota Board of Dentistry lectures on orofacial pain (https://mn.gov/boards/dentistry/current-licensee/professionaldevelopment/indexeduc.jsp) and University of Minnesota Course on Preventing Chronic Pain (https://www.coursera.org/learn/chronic-pain/home/welcome).
What do you like to do in your free time?
In my free time, I enjoy spending time with my wife and family, playing with my grandchildren, and having great conversations while eating my wife's tasty Italian lasagna with a glass of wine. I also like to play golf, do yoga, run around Lake Harriet, visit our Loon Lake cabin, create stained glass windows, watch football, and write fiction (and research grants too). Thanks for asking.
Dr. James Fricton is a Professor Emeritus in the Schools of Dentistry, Medicine, Public Health, and Health Informatics at the University of Minnesota Academic Health Center. His past research has resulted in 6 textbooks and over 150 journal and book publications and abstracts.
As a principal investigator and co-investigator, he has received many grants from National Institutes of Health and industry with a principle focus on chronic pain and health informatics. His most recent NIH-sponsored research developed and testing the Personalized Activated Care and Training (www.PACTforPain.com) to help health professionals and patients prevent chronic pain, disability, and addiction.
He graduated with a B.S. and D.D.S. from the University of Iowa, graduate studies in computer science, and completed postgraduate residency training in pain management in the Department of Anesthesiology at UCLA School of Medicine. He also received a M.S. in research from UCLA during the same period. He has held top leadership positions in the American Academy of Orofacial Pain, American Board of Orofacial Pain, the American Board of Dental Specialties, the American Pain Society, and the International Myopain Society. He had taught many courses on chronic pain with his most recent On-line Course on Preventing Chronic Pain: A Human Systems Approach at www.coursera.org/learn/chronic-pain with over 50,000 participants from 176 different countries. He also has several textbooks on TMJ and Craniofacial Pain; Myofascial Pain and Fibromyalgia; Orofacial Disorders: Current Therapies in Orofacial Pain and Oral Medicine; and a fiction novel entitled; The Last Scroll.
He is married to Dr. Delia Dall'Arancio, an orthodontist at Minnesota Orthodontics and has 4 children and 4 grandchildren. His hobbies include spending time with his family, golf, swimming, and running as well as writing fiction and non-fiction, making stainglass windows, and traveling.