Presidents Message
Now that we are beginning 2023,
we need to re-energize ourselves regarding the specialty of OFP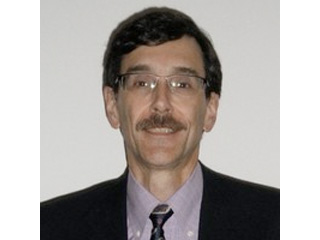 I hope each and every one of you enjoyed a fantastic holiday season with family and friends.  Now that we are beginning 2023, we need to re-energize ourselves regarding the specialty of OFP.  Our biggest immediate hurdle is simply brand recognition for the AAOP and orofacial pain in general.  Each of us needs to do our part to further this concept, whether it be conversations with our peers, presentations to study clubs or larger groups, discussions with patients, use of our social media outlets, and any other methods to get the message out to the public and professionals in our lives.  Without this being a priority any other aspirations we may have are likely to fall short of our expectations.  As I have become accustomed to saying lately, we are still building the foundation on which our specialty will stand for years to come, and that starts with being confident that allied fields and the general public know what we do and what we stand for.  There is no substitute for "boots on the ground", and that is exactly what I am asking everyone to do.  The time for action is now, and this opportunity that so many worked tirelessly to achieve should not be taken for granted, thus each of us has a responsibility to our field to do our part in moving the profession forward.
We continue to move forward with several initiatives focusing on increasing our membership through both academic and private practice portals.  The growth of the AAOP depends on not becoming complacent with attracting new members in addition to assuring existing members enjoy benefits from membership.  Much of this relies on the volunteer efforts of members through our committees, and I encourage everyone to become involved in the organization in some way.  Not only does this afford you the opportunity to contribute to the specialty it also allows new perspectives on issues important to us to be incorporated into what we do.  We are only as successful as the sum of our parts, but each individual can make a difference in what the results are.  As we grow in size it will require more contributions from members and we must begin working on this now to assure the necessary growth can occur.  Please consider volunteering your time for committee and leadership roles, it will make a difference!!
As we move forward as a specialty, one of the crucial topics becomes collaborating with other dental and medical specialties.
The recent sleep meeting was again a success with an excellent lineup of speakers on interesting topics. We continue to have great contributions in the area of sleep and pain though our sleep committee and have a new brochure ready for members to use.  The upcoming annual meeting in Orlando promises to be another excellent meeting with topics of interest to everyone.  As we move forward as a specialty, one of the crucial topics becomes collaborating with other dental and medical specialties.  This is reflected in the topics of our meetings as well as other initiatives for the AAOP in general.  I hope you will all attend for the educational material as well as the social gathering we all enjoy so much.
All in all, the AAOP is progressing well as a new specialty, and I have total confidence that the current leadership with continue to guide the organization and the specialty in a very successful direction. I sincerely hope to see all of you in Orlando in a few months for what promises to be another wonderful meeting.
Bob
Robert W Mier, DDS MS
President AAOP