Injections in the TMJ  by Non-Oral Surgeons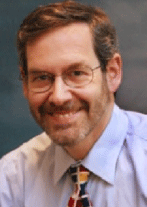 Larry Lockerman DDS, FAAOP, Diplomate  ABOP and AADSM. He has been treating face pain, TMJ disorders and Obstructive Sleep Apnea since the early 1980's. He has been a member of the medical staff of Rehabilitation Hospitals and medical centers including Brigham and Women's Hospital, Boston in the Department of Medicine, division of Neurology,  and the University of Massachusetts Medical Center Headache Center. Currently, he is a Clinical Instructor Orofacial Pain, Department of Oral Pathology, Oral Medicine, Maxillofacial Imaging,  Tel Aviv Univ.  School Dental Medicine, Israel. Instructor of Surgery, Univ. of Massachusetts Medical School, Worcester, MA and is a Volunteer Physician, Department of Otolaryngology, Tel Aviv Sourasky Medical Center, Israel.
Many of us have been doing injections into the TMJ for many years. Based on my best recollections I  will describe the time line of that history. In the early and mid 1980's most of us (non-oral surgeons) were doing sub-cutaneous injection lateral to the TM joint also called an Auriculotemporal Nerve Block and hoped that in some way it would anesthetize part of the TMJ. Lidocaine sometimes mixed with steroid was the medium injected. I never had faith that this really did anything significant. Iontophoresis was also a  big thing to try to get steroid into the joint and again I had no faith that much steroid really got into the joint. In the late 1980's  with the leadership and advice of my friend Sheldon Gross, DDS, who established one of the first practices in the USA that was limited to non-surgical management of TMJ disorders and face pain management, started doing injections into the TM joint.
A patient of mine came into my office in the early 1990's with a sudden closed lock in her TM joint. I injected into the TMJ 1ml of plain lidocaine and she simply "unlocked" with a normal opening. After that experience I often did this injection for severe intrinsic TMJ pain usually with an anterior disc displacement with no reduction and often added steroid to the lidocaine. At an AAOP meeting a physical therapist from Europe showed me how to distract the mandible on the side of the injection to gain easier access into the joint and that made a big difference.
Gradually dentists started doing arthrocentesis in the office. I was talking with H. Clifford Simmons DDS at an AAOP meeting around 11 years ago and he told me that he had been doing 2 needle arthrocentesis  for many years in his office and is now doing Prolotherapy and getting that same amount of improvement; he stopped doing arthrocentesis. I went to his office to watch his injection method. He often also did muscle trigger point injections in many face and neck muscles with very good outcomes carefully documented with every follow up visit.
Around  that time an osteopath patient came into my the office and I asked him about prolotherapy. He told me that it is great that I am doing it. He could not find anyone to inject his knee so he injected himself to avoid surgery and his knee is doing great. I asked him if he injects his patients and he said no.
History:  Years ago Prolotherapy was called "Sclerotherapy" it lead to the mistaken conclusion that prolotherapy causes tissue rigidity and loss of range of joint motion. The goal of prolotherapy is intended to aid in the biological restoration of joint mobility and strength, while relieving pain. The term "sclerosis" in Stedman's medical dictionary is "hyperplasia of the interstitial fibrous . . . connective tissue," which is a more accurate description of successful prolotherapy  (Hakala 2005 )[1].
Prolotherapy has been used in clinical practice for more than 80 years to treat various chronic musculoskeletal conditions. Formalized by Dr. George Hackett in the 1950s. Prolotherapy is a nonsurgical regenerative injection technique that introduces small amounts of an irritant solution to the site of painful and degenerated tendon insertions (entheses), joints, ligaments, and in adjacent joint spaces during several treatment sessions to promote growth of normal cells and tissues (Hauser 2016).
There are two major methods of prolotherapy.  The first method is Growth Factor (GF) injections in which already-produced growth factors are injected.  Examples of this includes the injection of blood  Platlet Rich Plasma (PRP) or Platlet Rich Fibrin (PRF), and injection of mass-produced recombinant growth factors. I have tried this and it seems to work.   The second method is growth factor production stimulation in which there is the injection of a solution that initiates production of growth factors.  Examples of this method include injection of dextrose, injection of inflammatory agents that initiate an inflammatory cascade to produce growth factors (Reeves). Using dextrose or glucose is thought  to be similar to the ancient remedies of  applying honey to wounds (Siadat).
It has been shown that for a short while Hyaluronic acid injections provides longer-lasting pain relief than corticosteroids for patients with osteoarthritis; however, they are much more expensive. Platelet-rich plasma and/or autologous blood injections are safer and may be more effective than corticosteroids  for treatment of osteoarthritis (Kwon). In a study comparing joint injections of steroid and glucose the outcome of improvement was similar (Carayannopoulos).
The idea is to promote increase blood flow that will enhance the healing process. Steroid can reduce blood flow and using it is contrary to prolotherapy doctrine. Placing heat at the injection site is suggested and not placing ice over the injection site. I am aware that some physicians have been using dextrose mixed with steroid and anesthetic for suboccipital injections which makes no sense to me. In 2007 Ross, a physician, who is a big advocate of prolotherapy published an observational study of 14 patients with significant TMJ pain. He injected the TMJ with  dextrose and lidocaine and the results showed significant improvement(Ross 2007).
Louw in 2019 reported that several mechanisms have been proposed. Downregulation of transient receptor potential vanilloid receptor 1 ion channel including sugars. . Dextrose might cause a hyperpolarization effect on cell membranes of pain producing C fibers increasing the threshold required for depolarization.  Louw's study conclusion: Patients with TMD and intra-articulator prolotherapy injections had superior pain relief compared to lidocaine and may be appropriate in patients that fail conservative measures.
My experience. Several years ago I stopped stocking steroid in my office because it kept expiring and it is expensive. It takes 1-5 days for the dextrose or glucose to become fully effective. I tell patients that it will feel like a bruise for a few days.
With all  TMJ injections I use a medical  3ml syringe with a 25 gauge 1.5inch (38mm)  long needle.  For occipital nerve blocks I use a 5ml syringe. The prolotherapy technique is to use a dilution of about 12% dextrose. The only way you can get dextrose ( in some countries only glucose is available) is in a vial that has 50% concentration. Be aware that the dextrose and often the lidocaine may not have preservatives so you have to discard the used vial that day.  I draw into the syringe  ¾ plain lidocaine 1% (no vasoconstrictor we want to increase blood flow) mixed with 1/4 volume Dextrose 50% vial,  to dilute the dextrose to 12%, mixed in the syringe.
I will inject the mixture into the TMJ about 1-2ml. What type of oral appliance  I use and how to manipulate the joint is not part of this essay.  For a greater occipital block  I use about 2-4ml. I will also do prolotherapy injections for other tendon area (including the coronoid process temporalis tendon area)but I have not used it into muscles. If anyone has experience doing prolotherapy into muscles please let me know about your experience.
You can purchase dextrose with medical suppliers that provide vials of anesthetics and needles.
I hope we can meet at the AAOP meeting in the next year.
Keep Well
Larry
Larry Z. Lockerman, DDS, FAAOP
LLockerman@aol.com
Diplomate, American Board of Orofacial Pain
Diplomate, American Board of Dental Sleep Medicine
Fellow, Academy of General Dentistry, USA
Volunteer Physician, Department of Otolaryngology, Tel Aviv Sourasky Medical Center, Israel
Clinical Instructor Orofacial Pain, Department of Oral Pathology, Oral Medicine, Maxillofacial Imaging,
Tel Aviv Univ. Goldschleger School Dental Medicine, Israel
Instructor of Surgery, University of Massachusetts Medical School, Worcester, MA USA
Honorary Medical Staff (Retired): UMass Memorial Medical Center, Dept. of Surgery, Worcester, MA USA
---
Hakala R, Prolotherapy (Proliferation Therapy) in the Treatment of TMD  JOURNAL OF CRANIOMANDIBULAR PRACTICE, OCTOBER  2005,  VOL.  23,  NO.  4
Prolotherapy:Regenerative Injection Therapy  Injection of growth factors or growth factor production stimulants to grow normal cells or tissue. Book chapter,  K. Dean Reeves, M.D., FAAPM &R,   https://www.houstonsportsdoctor.com/pdf/sports-medicine-resource-manual2008.pdf
Reeves KD: Prolotherapy: Basic science, clinical studies, and technique. In Lennard TA(ed). Pain procedures in clinical practice, 2nd ed. Philadelphia, Hanley and Belfus, 2000, pp172-190.
Yang LW, Zhang JX, Zeng L, Xu JJ, Du FT, Luo W, Luo ZJ, Jiang JH.  Vascular
endothelial 1growth factor gene therapy with intramuscular injections of plasmid DNA enhances the survival of random pattern flaps in a rat model.  Br J Plast Surg 58(3):339-347, 2005.
Siadat A, Isseroff RR, Prolotherapy: Potential for the Treatment of Chronic Wounds? Adv Wound Care (New Rochelle). 2019 Apr 1; 8(4): 160–167.
Ross A. Hauser RA etal, A Systematic Review of Dextrose Prolotherapy for Chronic Musculoskeletal Pain Clinical Medicine Insights: Arthritis and Musculoskeletal Disorders 2016:9.
Carayannopoulos A etal, Prolotherapy Versus Corticosteroid Injections for the Treatment of Lateral Epicondylosis: A Randomized Controlled Trial, PM&R Volume 3, Issue 8, August 2011, Pages 706-715
Kwon DR ,and Park GY,  Intra-Articular Injections for the Treatment of Osteoarthritis: Focus on the Clinical Use of Several Regimens,  Departments of Rehabilitation Medicine, Catholic University of Daegu School of Medicine, Daegu, South Korea  Book Chapter 2012  www.intechopen.com 68 Osteoarthritis – Diagnosis, Treatment and Surgery
Ross A. Hauser RE etal Dextrose Prolotherapy and Pain of Chronic TMJ Dysfunction, Practical PAIN MANAGEMENT, November/December 2007
Ross Hauser etal , A Systematic Review of Dextrose Prolotherapy for Chronic Musculoskeletal Pain,, Clin Med Insights Arthritis Musculoskelet Disord. 2016; 9: 139–159
Louw W Fetal etal,Treatment of Temporomandibular Dysfunction with Hypertonic Dextrose Injection (Prolotherapy): A randomized Controlled Trial with Long-term Partial Crossover. Mayo Clin Proc, XXX 2019 P1-13
Patient Treatments  discussed in Member spotlights  (or the AAOP Newsletter) are proposed by the member and do not represent treatment recommendations from the AAOP. Please refer to the AAOP Guidelines and /or the on-going website AAOP blog for evidenced -based discussions concerning treatment recommendations by our AAOP members.