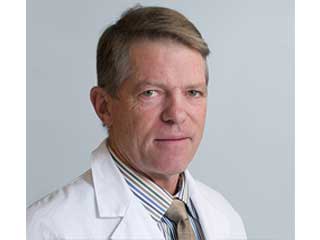 The night's are getting colder, the leaves are starting to drop, and I've got Taliban-like squirrels in my attic again. It's time to book our winter golfing or beaching trips down south, our spring skiing adventure, and confirm that we'll be in Boston for the 46th AAOP Scientific meeting.
AAOP central office is working effectively preparing for our 2022 Scientific Meeting in Boston, April 28-May 1, 2022. It will be a great meeting, but also please take note of the upcoming offering for Sleep Medicine CE sponsored by the AAOP on Saturday, Nov 6th. This will be a virtual program. Thank you, Sleep Committee for organizing the excellent program. The AAOP Council will also be having a virtual mid-year meeting on Sunday, the 14th of November. If you have ideas, subjects, problems, or complaints you wish to be discussed by the Council now is the time to let your specific committee chair, Council member, or AAOP front office know about them. We'll be sure to get these on the Agenda for Nov 14th. If need be, members can address the council directly with their ideas or concerns during this virtual meeting. The meeting is scheduled from 10 am to 2 pm on Nov 14th. Usually, non-Council member speakers are scheduled early in the meeting so that they do not have to attend the entire session. But speakers must be succinct as we need to be sure the meeting doesn't run past 2pm to insure we all can watch our favorite NFL team play. Go Pats!
Our AAOP council, with the Access -To-Care (ATC), Sleep, and Pre-doc education committees, has been actively promoting our members interests at the state and national level. Also, the executive council is reviewing our current executive director (ED) contract to ensure that it will guide the sponsoring organization (AAOP) of the ADA's newest specialty (OFP) effectively over the next three years.
First, let's talk scientific meetings, which is always our most important topic, critical to the financial success of our organization. After a lot of angst and hand wringing, this year's virtual AAOP Scientific Meeting 2021, was an acclaimed success. It was streamed seamlessly, and those presentations that could not be fit into the 1.5-day program were posted on the AAOP online learning portal for all attendees to access. It was presented in a creative format taking advantage of Zoom features to promote attendee discussion with speakers and seminar and committee leaders. Please appreciate the 2 years of hard work that our 2021 Meeting Committee, in coordination with Ken, Laura, and Brian (our web master) from our AAOP office, put in to allow this success.
Our next meeting will be a live meeting, the first in three years, at the Seaport Westin Hotel, Boston, April 28-May 1st, 2022.
Our next meeting will be an in-person meeting, the first in three years, at the Seaport Westin Hotel, Boston, April 28-May 1st, 2022. It will be exciting to be in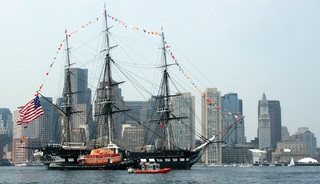 Boston; for those who haven't been to Boston recently the Seaport areahas really developed and is a prime spot to hold a convention. It will be awesome to be together again. The President's reception will be Friday night and we are still developing the venue for a research committee fund raiser for Saturday evening. As travel has opened-up with vaccination rates climbing, we confidently know that 2022 will be an in-person meeting. It is critical that our members register for our annual scientific meeting to ensure AAOP's continued financial success. I'm super excited about the program, it has content threads that are appropriate to interest those who are new to the OFP discipline and to long term stalwart members. These threads start with the pre-conference programs, run through the main program offerings (organized into half day programs in TMD, headache, neuropathic pain, and sleep medicine) and continue into the breakfast and lunch sessions. I believe everyone will find this a satisfying program worthy of our first in-person meeting since being recognized as Specialty. Thank you, Dr Marcela Romero and the 2022 Scientific Meeting Committee.
We have new leadership in several of our committees. Dr Mariona Mulet has taken over the leadership of the sleep committee from Dennis Bailey. Dr Mulet, along with the members of the sleep committee, will be advising the AAOP executive group on how to best interact with the AADSM, AASM and the ENT and Neurology communities involved in sleep medicine to best promote the expertise and interests of our members practicing "dental sleep medicine." Steve Harkins, who has worked so hard for many years as both a member and then chair of the ATC, had to step down from this important committee for personal reasons. Dr Kevin Huff will join Dr Jim Fricton as the new co-chair of the ATC. Those of us who know Jim and Kevin, recognize that, like Steve Harkins, they have great vision as to where the OFP discipline should be heading. The Publications committee has now added Dr. Sahni as co chair. The AAOP council has also recently added advising on Practice Management issues to the charter of the ATC. This gives the ATC a fourth responsibility, in addition to insurance, legislative, and patient advocacy issues.
Our Access to Care Committee (ACT) has developed a program to promote OFP at the state level, which is our AAOP's primary vision goal. The AAOP council is doing the final review of sample letters for use by our members and to be submitted directly by the AAOP executive council to state insurance commissioners, state dental and medical boards as well as specific congressional and executive leaders involved with updating the Affordable Care Act. The goal: "To promote increased access to care for OFP patients to qualified OFP practitioners." We believe, as a Council, that the best value for time and effort spent by our members will be, as direct constituents. Our members directly lobby their congressional representatives and governors individually. Once final approval is completed; a package of letters, PPT presentations, and OFP information packages to get the OFP word out to medical and dental state boards, associations, insurance companies to include state commissioners, and health profession schools will be sent to our members and posted on the AAOP website.
We must all continue to work together to achieve these goals.
As we move forward as a specialty and the AAOP members work towards broadening the recognition with state dental boards, medical boards, and insurance companies of what the practice of OFP entails and the expertise that members of the AAOP have, all our practices will benefit. We must all continue to work together to achieve these goals.
Our Pre-doctoral education committee, led by Dr Hong Chen, has completed the AAOP guideline for teaching TMD at the pre-doc dental educational level. It will be distributed to the Deans and Deans of Education at all US dental schools. Also keep a look out in JADA and the JOFP and Headache for publications concerning these guidelines.
Lastly, let's keep the webinars going. If you have ideas or recommendations as to what should be presented next, please contact one of our council members, Ken, or Laura at AAOP central office. Also, please send us your ideas on how AAOP council and central office can best serve you.
Thanks, and looking forward to AAOP 2022!!
Sincerely, Jeff
Jeffry R Shaefer DDS MS MPH
President, American Academy of Orofacial Pain