Medical Billing Pearls and Pitfalls
As dentistry continues to shift towards oral-systemic wellness, more dental procedures are being recognized as medically necessary and being covered under major health insurance plans and policies.
Dental practices are recognizing the significant benefits to offering medical insurance reimbursement such as increased case acceptance, expanded referral networks and increased revenue. Cross-coding practices that utilize the patient's medical insurance are maximizing the patient's benefits and giving them easier access to much needed care. In this lecture, attendees will learn how to incorporate cross-coding and medical billing into their office. Discussion will include the services that can potentially be covered by medical insurance, including procedures such as frenectomies, mucositis and pain conditions. Also covered will be the requirements for receiving reimbursement and a step-by-step guide for how to get started.
For this entire video and other presentations from the AAOP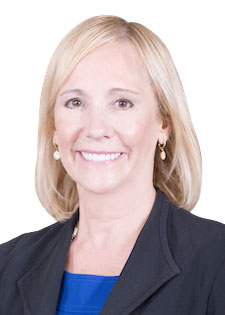 Rose Nierman is a trailblazer in cross coding in dentistry and leading expert in her field. She is an entrepreneur, educator and author. Ms. Nierman created the first manual, seminar and software programs dedicated to helping dentists implement medical billing into their practice.
Her life's work for 31 years has enabled dental practices to procure medical insurance reimbursement for their patients. Ms. Nierman is a frequent presenter at major dental CE conferences, teaching dentists and their teams how to get paid by medical insurance for Dental Sleep Medicine, TMD, Oral Surgeries / Implants, Laser Dentistry, and more.
In addition, she is the speaker of Nierman Practice Management's renowned course – CrossCoding: Unlocking the Code to Medical Billing in Dentistry, held 15+ times a year nationwide. Rose has more experience training dental practices in cross-coding than any other person or group. Her journey began as a hygienist in a busy dental practice treating TMJ disorders. Rose recognized a way to successfully bill patients' medical insurance, allowing patients to receive treatments they otherwise would not have been able to obtain. Realizing the potential to help others, she refined and documented her protocols, and in 1988 wrote her first manual "Successful Medical Insurance in Dentistry."
During the same year, she founded Nierman Practice Management and began teaching other dental practices how to implement medical billing in their own practice. Her secret revolves around proper communication and documentation – knowing how to communicate with insurance companies and showing medical necessity through thorough narrative reports.Rose developed the first version of DentalWriter™ and CrossCode™ Software, which has since become the leading dental software for implementing dental sleep medicine, TMD, and medical billing.
To date, she has authored 5 dental practice management manuals, over 100 articles, educated over 10,000 dental professionals, and continues to lead the cross-coding industry through her advancements in education, technology, and experience.